About Us
Inform USA is the professional membership association for community navigation or Information and Referral (I&R). Inform USA drives quality and connection in the sector as the sole source for standards, program accreditation, and practitioner certification.
Speaking Submissions Accepted until 11/30/23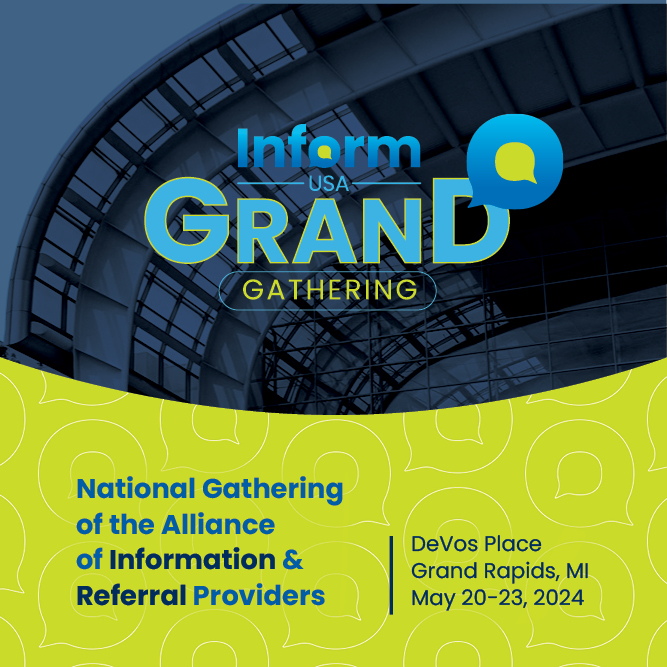 Session proposals are now being accepted for the 2024 Grand Gathering!


Submit a Proposal
Elevate YOUR Training in 2024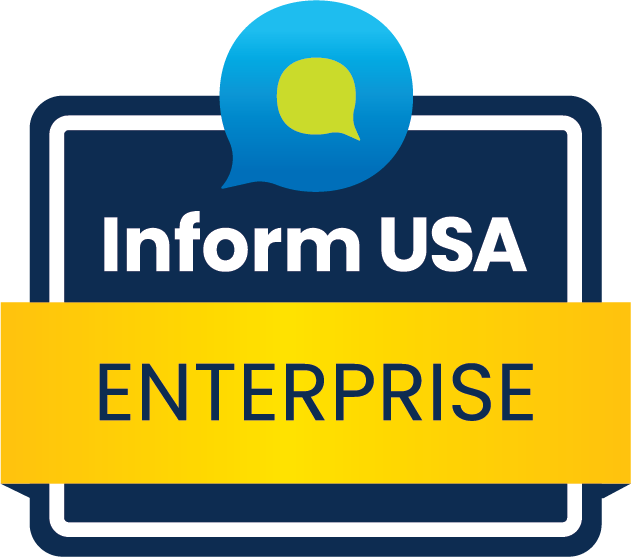 Learn how the Inform USA Enterprise LMS can be customized for your team.
Check it Out
What is Information & Referral?
Information and Referral (commonly referred to as "I&R") is the art, science, and practice of bringing people with resources around a specific need or within a community.
Inform USA works to advance the professional development of its members individually and collectively through education, networking, and certification and accreditation of professional excellence. Get started with your membership here.