Accreditation Information
The Accreditation Program is a professional accreditation process for agencies working within the Information & Referral (I&R) sector of human services.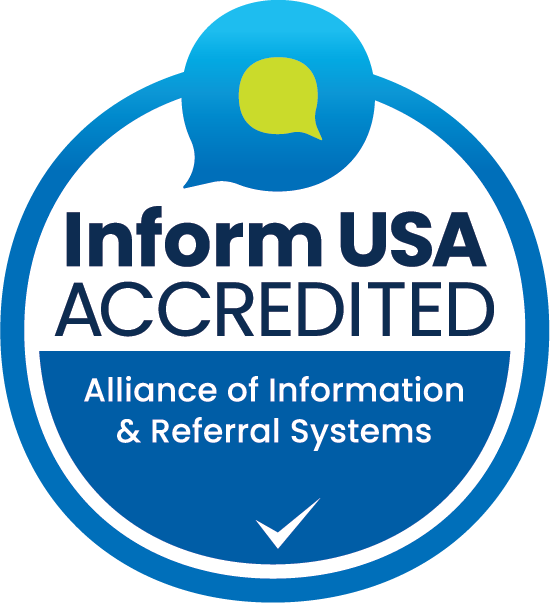 The Inform USA Accreditation Program is the only credential geared explicitly for the I&R sector. It measures a program's compliance with expected practices within the field as defined by the Inform USA Standards and Quality Indicators for Professional Information and Referral.
All organizations seeking accreditation or re-accreditation need to complete the following five phases:

Inform USA Accreditation provides:
Objective evidence of achievement in the areas of service delivery, resource database, cooperative relationships, disaster preparedness, and organizational effectiveness
Demonstrated commitment on the part of your leadership to meeting the highest standards in the field
Enhanced credibility in the eyes of the public and stakeholders
A stronger position in a competitive field (some funders require Inform USA accreditation)
Expanded access to new markets, government funding and foundation grants
Recognition by your peers in the I&R sector
Accreditation Manual
The Manual is the guiding document through the Accreditation process. Whether you are considering Accreditation, or going to start soon, feel free to print this off as your reference!
Investment
There is a time and cost investment for Accreditation, but you will see they are both worth it!
Cost: $6,000 for members and $9,000 for non-members. (Those who receive the discounted membership price are expected to maintain their membership for the full accreditation period.)
Time: First-time applicants get 18 months to complete the process, and re-accreditations get 12 months.
The accreditation award covers a 5 year period.